If you're a first time mom, these breastfeeding tips are just what you need for an amazing nursing journey!
I think we can all agree that breastfeeding, even though it's "natural" can be REALLY hard!
You have your baby, someone will likely help your baby latch, then you're sent on your way a day or two later!
Now you have to attempt to provide all the food this little baby needs to grow… it can be intimidating!
Don't worry though! I have nursed 3 babies, two of them being twins, and have the info you need to have a successful breastfeeding journey too!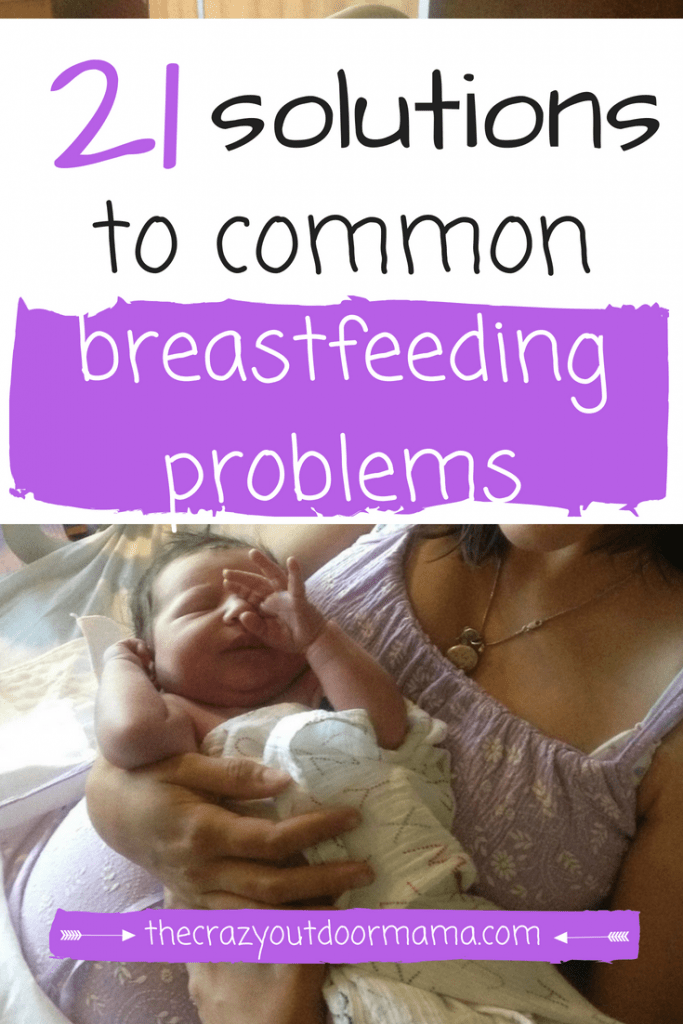 I'm going to tell you about the breastfeeding things I loved, and the nursing items I REALLY wish I would have had!
I've breastfed my twin girls for over a year, the end is finally in sight!
While I am very thankful that I was able to nurse that long… holy cow is it exhausting!
I have been supplying with formula, about one can a week, but overall I am still able to nurse them throughout the night, as well as most of the day. I only end up needing the formula if it's been a busy day and I haven't properly hydrated, or we just missed some nursing sessions for one or two days in a row and my supply dropped.
Some things I learned by chance, some breastfeeding tips I heard through friends (and wish I would have done!) and others I learned the hard way (such as don't buy cheap milk storage bags just to save a dollar.. they all burst when thawing out!)
P.S. I just wanted to let you know that I am an Amazon affiliate, which means I do make a small commission if you buy something through my links! More info is here
What can I do to prepare for breastfeeding?
It can be so overwhelming once your baby actually arrives!
Especially once the reality hits of how nerve-wracking it is waiting for your milk to come in, and really trying to save every single drop!
Once your milk does come in (you get colostrum at the beginning in just drops.. that's all baby needs at first!) it can be quite a bit!
I remember waking up and my boobs grew by 2 sizes and my husband said "Looks like your milk came in!"
So besides being exhausted because I couldn't stop watching my baby to make sure he was breathing all night, I also had super engorged breasts and my nipples were already sore from all the latching attempts!
That's why I wanted to make a list so that you could get an idea of everything you might need, instead of last minute shipping it in desperation!
The best thing to do would be to add any items that interest you (as well as other baby stuff!) to your Amazon Baby Registry.
Why is that the best thing? Does 15% off all unpurchased items sound good?? It did to me! I used it, and loved it! You can find out more about how to get the discounts on baby items here
For help with breast engorgement and clogged ducts
Breast Milk Storage and Breast Pad Ideas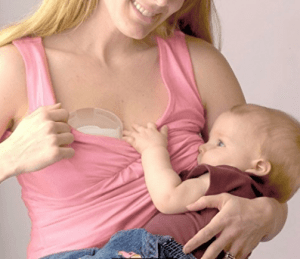 How to help sore nipples feel better!
Breastfeeding Book and Nursing Pillow of Choice
While I did not buy a book, it probably would have been really helpful! I also did use a pillow in the begging, so you may like to do that too!
The best and highest rated breastfeeding book is, unsurprisingly, by the Le Leche League who are the major authority when it comes to all things breastfeeding
When it comes to boppies, you don't need anything fancy!
You can try using pillows if you like, or no pillow at all, BUT if you have small breasts like me, it may be useful to lay your baby on the boppy so that they are able to reach your breast.
It's also useful because it's the perfect shape to cradle babies body while you nurse!
Nursing pillows are also awesome because they can contain your baby from rolling around in the early stages, as well as facilitating tummy time with your baby (which is REALLY important for development!)
This is the #1 Bestselling breastfeeding pillow on Amazon – it looks amazing!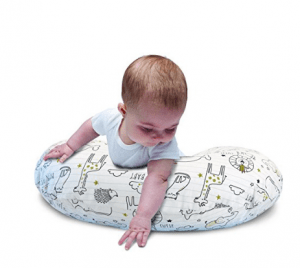 If you're returning to work and want to pump for your baby, check these products out!
If going to work at some point after having your baby, then it's all about maximum pumping power, good storage and transport of the milk, and easy ways to keep everything clean!
I worked for a bit after my son was born, and really learned the ropes!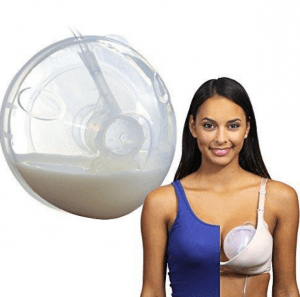 Do you need some ideas to help boost your supply?
At some point, we all wonder if we are making enough, or maybe just want to make more to get a freezer stash.
Everyone is different, so any particular pill or cookie may or may not work for you but hey… it can't hurt right!
I especially love lactation cookies! They are a yummy way to boost your supply, and there's alot of healthy recipes out there that you don't have to feel guilty about!
In fact, one of my most popular articles is my Peanut Butter Chocolate and Oatmeal No Bake Lactation Boosters! It's been pinned thousands of time, and it's definitely worth checking out! Even better, is that it's gluten, processed sugar, dairy and egg free… and STILL taste amazing!
If you have a pump, you could also plan for some power pumping sessions to really boost your supply!
Power pumping, in short, is making your body think that your baby is going through a growth spurt. You do this by pump often over a short period of time, simulating "cluster feeding".
Power Pumping can work for you too!
If you want to know more about how power pumping can boost you supply, check out my
power

pumping

guide here!
Using this method, I was able to provide enough (and more!) milk for my twin girls in the NICU! If you do decide to supplement (which is totally fine – I did!) check out how to pick the best formula, a good bottle schedule, and how to work on your supply while
supplementing here!
Here are some other ideas on how to boost your milk supply
Do you feel prepared to breastfeed now?
While this is all the information I could think of, there is so much more you'll learn that no book or article could describe!
If you have issues breastfeeding, I definitely suggest contacting a lactation consultant. They can weigh your baby before and after each feed to make sure they are getting enough milk as well as watch you breastfeed to make sure things like baby's latch are good.
Also… some women just can't breastfeed!
Don't refuse to give your baby formula because of some social pressure to exclusively breastfeed.
Remember, before formula, there were wet nurses and goat's milk!
You will be a great mama no matter what you do, as long as you are doing what's in the best interest for you and your baby!